PASSIVE HOUSE STANDARDS?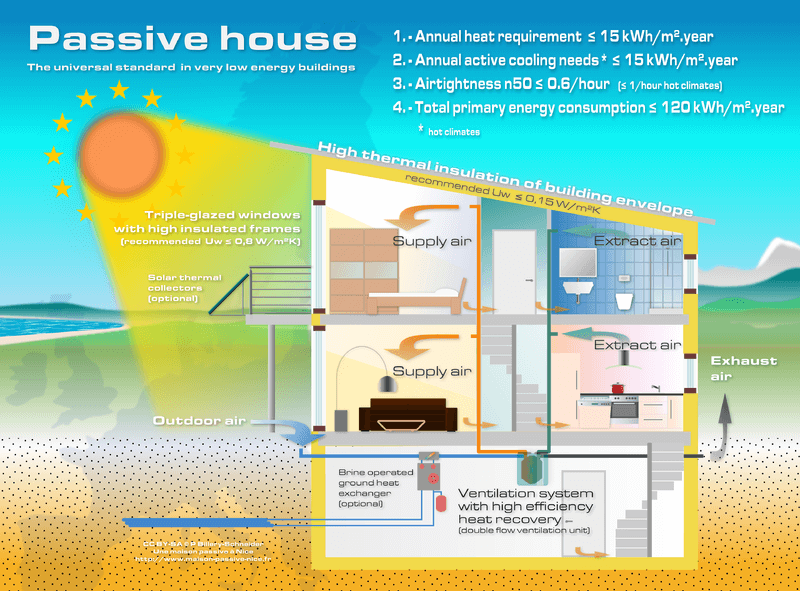 Can you afford to meet passive house standards when building your next home? Can you afford not to? Read on to find out what's involved in this latest trend.
Are you in the planning stages of building a new home?
There is so much to consider in building your brand new house, and passive house building standards are often overlooked. However, these standards can be very helpful if you are already an environmentally mindful person. Plus, outside of the environmental reasons, this style of home building can be beneficial in other ways as well.
The best part is that it gives you a great starting point to plan from, which is often the biggest step in home-building.
Read on to learn more about this style and design, as well as why it might be the best option for you.
What Is Passive Home Building?
Passive house standards primarily involve conservation of energy, in a number of different ways.
This allows the home to be more eco-friendly and reduces the footprint it has on the environment.
Some areas of the home that are included in passive house standards include the heating system, the cooling system, the windows, and the ventilation system.
All of these aspects are considered in the overall design of the property, to optimize the function in years to come.
No matter what your dream home may look like, passive home innovations could be included in the design. Because who doesn't want the most energy-efficient home on the block?
Reasons to Invest in Passive Home Building
There is no shortage of reasons to invest in the concept of passive home building. From the affordability to the appearance, all bases are covered by this clever technique.
Check out three key reasons why you should consider it.
Affordable for the Construction and Occupancy
At first, building a greener home may seem like too big of an investment, and as one that may never pay off.
Neither of these preconceptions is accurate. Experienced constructions companies usually only see a 5 to 10 percent increase in overall cost.
This is because the more expensive, high-performance elements are significantly offset by an overall reduction in heating and cooling systems sizing.
There are other factors that can influence this concept, such as the construction company or the location, but the underlying principle is almost always true.
Locks in Energy Savings for Future Generations
Instead of relying on renewable energy or energy saving machines, passive home's rely on insulation, airtightness and external shading that will save energy at any given period in time.
So, in addition to reduced maintenance costs, there is a good chance the home will still be incredibly energy efficient in decades to come.
Creates a Healthy and Quiet Place
There is evidence that suggests that our surrounding impacts our health and well-being. That said, passive homes are often described as comfortable because of the design.
It provides fresh, clean air that is of high quality, as well as quiet because of the insulated walls and thick windows. Perfect for anyone looking for a peaceful getaway from the world.
ABOUT THE AUTHOR
MONOLINE ARCHITECTS & DESIGN STUDIO is registered Architectural firm run by professionals having a broad experience in planning, interior designing, project management, landscaping and execution of all types of civil work.Our creativity in space planning, designing, interior , architectural details and choosing materials that enhance the overall design of the project result in a space that is comfortable and enjoyable.
Share post: